Why can't I preview PDF documents through my browser?
If you cannot see a preview of your file and are prompted to download your PDF documents on the browser, you can follow the steps below to change these settings.
If your PDFs have the error message below, Chrome PDF viewer could be turned off.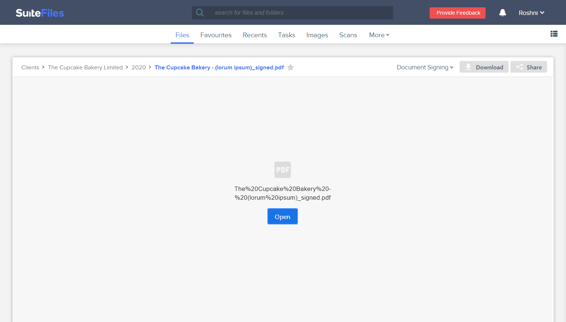 Resolution:
Open Chrome on your device and search for: chrome://settings/content/pdfDocuments
Turn off the toggle next to "Download PDF files instead of automatically opening them in Chrome".

Once you turn this setting off, you will be able to preview the document through the SuiteFiles Web App.