This article will go through viewing and editing files through SuiteFiles Connect
This guide goes through:
Viewing files
To view a file in a connected folder in SuiteFiles Connect, navigate to the file and click the file name once. A preview of the file will load.
You can also click the Preview button in the top right of the screen to load the file preview.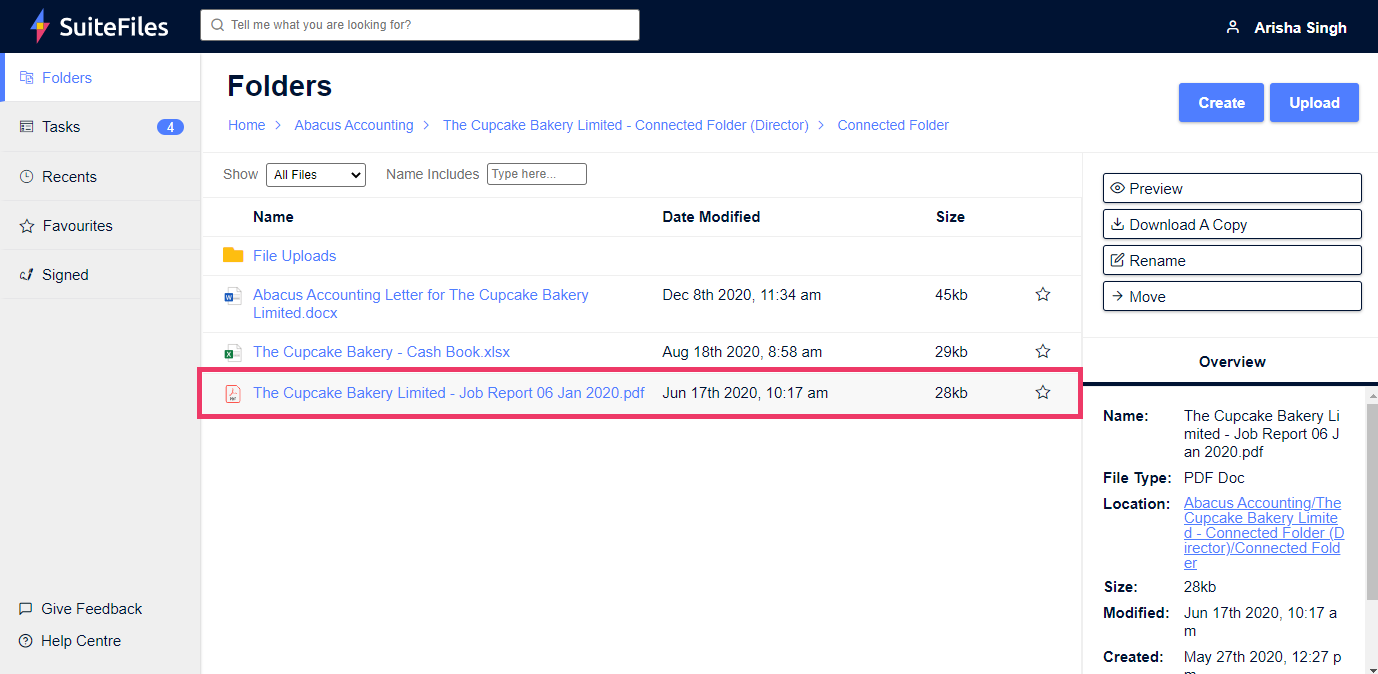 Editing files in Office Online
For Microsoft Office file types (e.g. Word documents, Excel spreadsheets and PowerPoint presentations), you can select Open in Office Online to edit and have any changes saved directly back to SuiteFiles Connect.

Click the Open in Office Online button
A new tab will open in your browser
Log into your existing Office 365 account if prompted to
Once you have made your changes, simply close the browser
Your edits will be saved back to SuiteFiles Connect
Editing Files on your device
Please note: if you choose to download a copy of the document, you will need to upload this back to SuiteFiles connect for your colleagues and partners to see.
If you don't have an Office 365 account, you can simply download a copy of the file by clicking Download A Copy.

You can then edit the file on your computer and upload this back into SuiteFiles Connect following the steps here.