Our integration with FuseWorks through FuseDocs allows a seamless experience automating processes and document collations.
This guide will go through
What is FuseDocs?
FuseDocs is a process automation platform tailored for accounting and professional service firms to compile and merge documents from multiple locations and file types into uniquely formatted PDF report/letter packages ready to present to clients immediately (with a consistent professional presentation).
How it works with SuiteFiles
The integration works in three main ways.
FuseDocs can be set up so that

when creating documents packs, documents from SuiteFiles can be automatically pulled through to create the pack that you have selected.

Once information is automatically found from SuiteFiles, FuseDocs allows users to link back to SuiteFiles, and manually chose any additional documents that they would like to add to the pack.
Once the document pack is ready in FuseDocs, the pack can be saved into SuiteFiles for later reference.


What can Customers Expect?
1. Consolidated file sharing by sending documents through one source.
2. Consistent branding and presentation to lend legitimacy and build trust with clients.
3. Having SuiteFiles Connected with FuseDocs allows customers to send packs seamlessly through SuiteFiles' in-built signing and Connect Portal.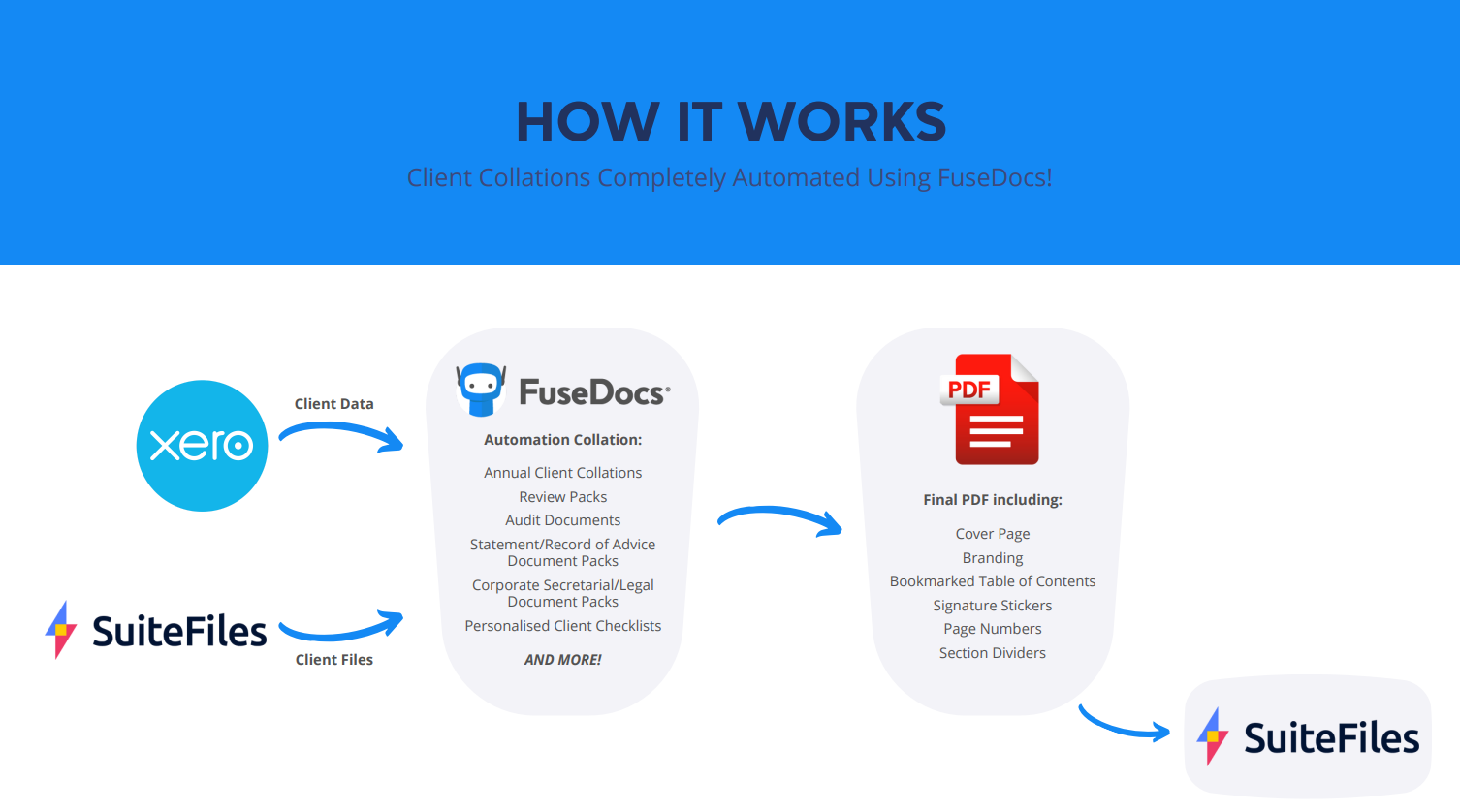 Getting Started
Please get in contact with FuseDocs to set up this integration. Note that you must have an account with FuseDocs for this integration. Click here to get more information on how to set up this up.