When you receive a request to sign a document using SuiteFiles, follow this guide to learn how to review, sign, or even decline the document.
The guide will go through:
Receiving the signature request:
Please note: if you cannot find the email request, check your Spam folder or contact the sender to confirm that they have your correct details.
You will first get an email from

noreply@suitefiles.com




Next select Review Document

Document Signing Options:
When you click Review Document you will be redirected to a new page where you can see the expiry date of the document and the message sent by the sender.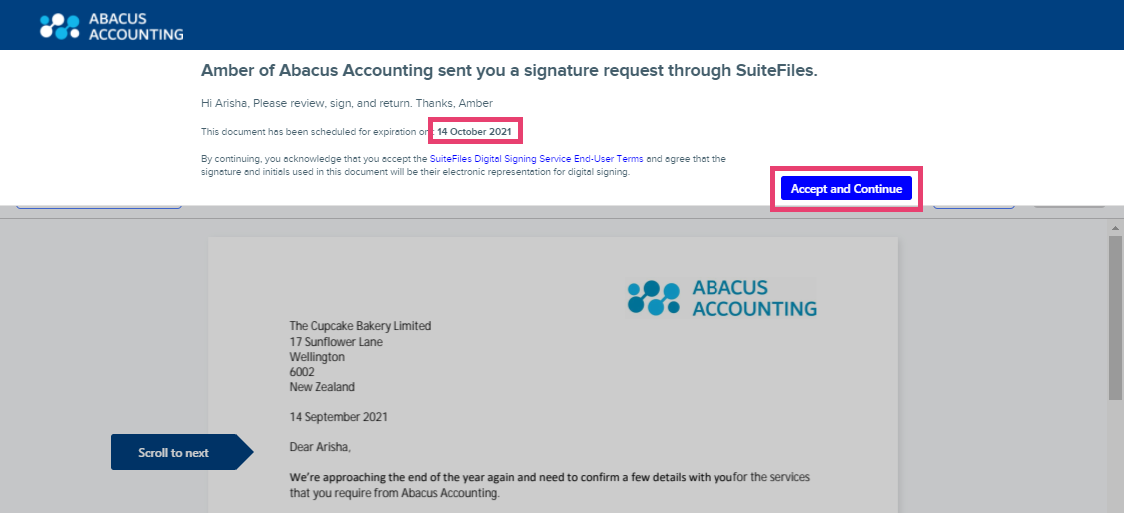 When scrolling through the document, you will have several options:
Customise My Signature: if you want to customise your own signature using your mobile device or computer, please follow these instructions.
Scroll to Next: this will indicate the next field you will need to sign or fill.
Decline or Finish: you can choose to either decline or sign the document.
Signing Fields: blue fields indicate areas of the document you need to fill in. You will also need to click any checkboxes on the document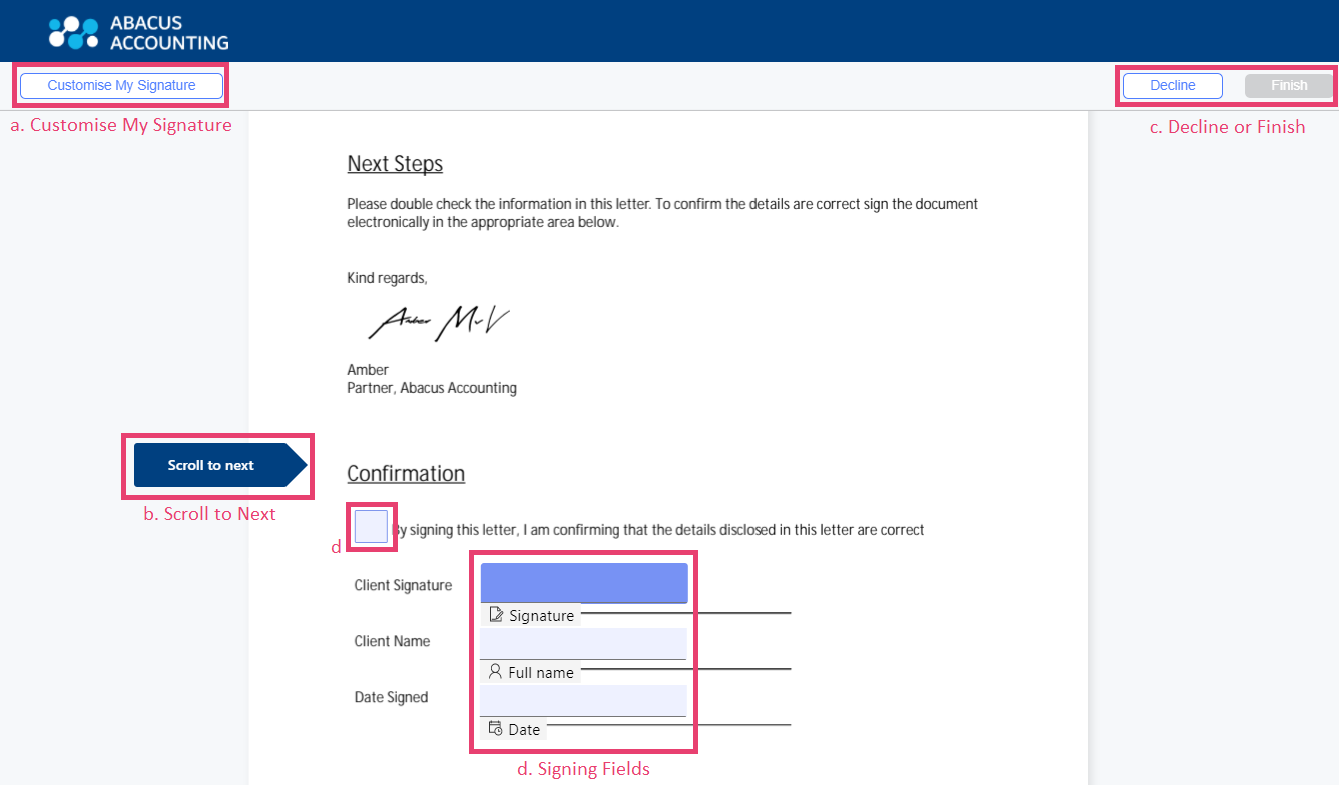 You may also find notes on your document. You can hover or click on a note: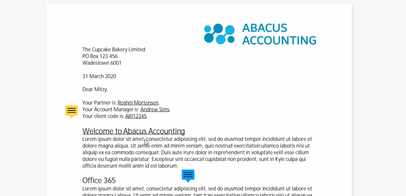 Signing the Document:
Once you read the document and decide it is ready to sign, please click on all the signing fields. You will not get the option to proceed until all fields are signed.
Please note: Do not exit the screen until you reach the confirmation screen or your details may not be saved and sent.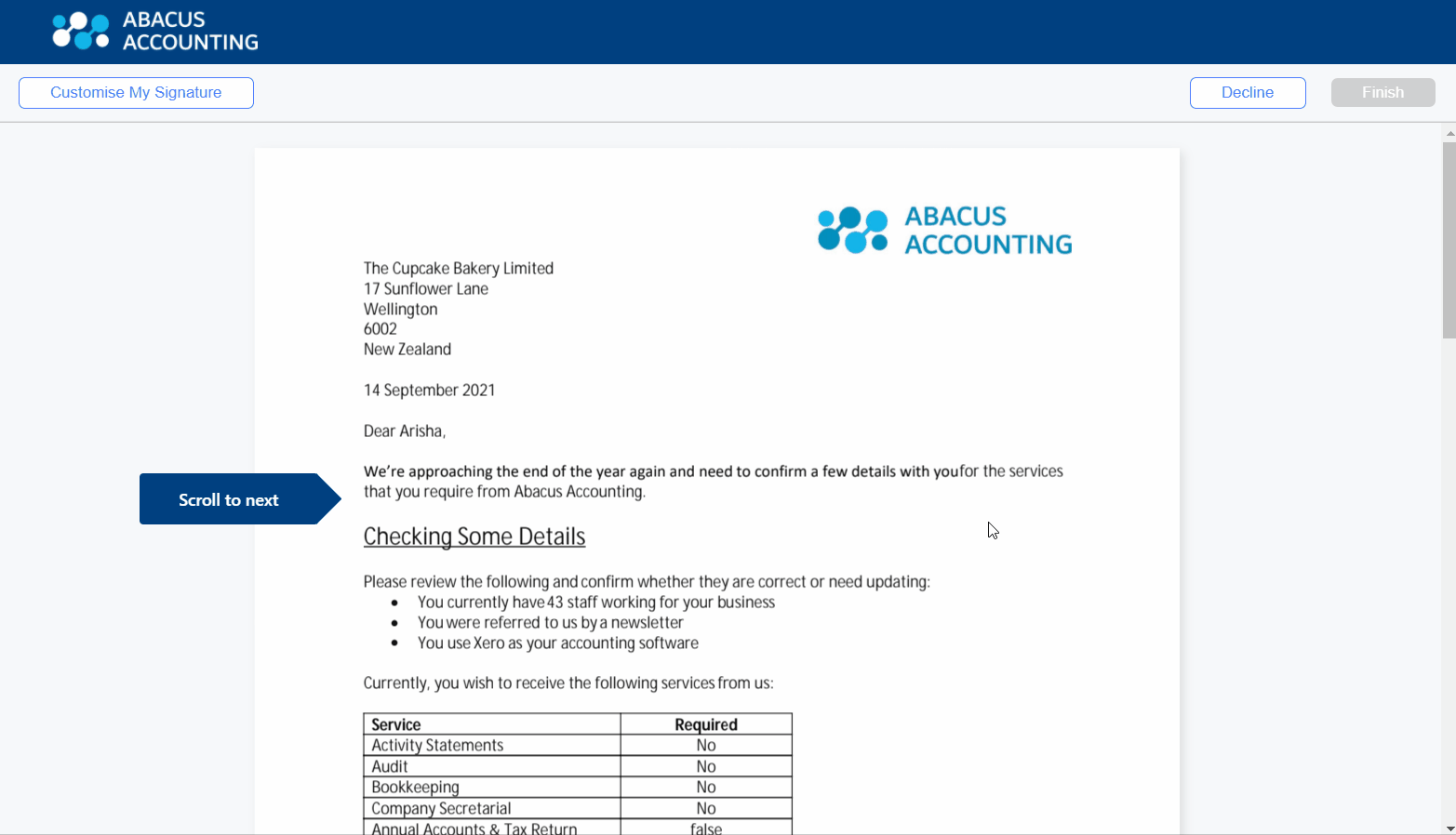 Declining the Document:
Please note: Once you decline the document, the file will no longer be available for signing or reviewing
If you review the document and decide you want to decline rather than sign it, select the Decline option on the top right corner of the screen.
You will be prompted to give a reason and the option to decline the document.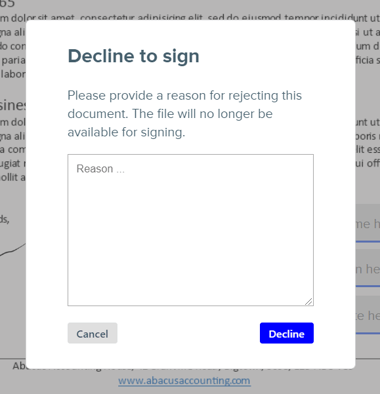 Reviewing the final Document:
Once all recipients have signed the email, you will receive a PDF copy of the final document. This will be sent by noreply@thefullsuite.com. You can download this document to keep for your records. Please note that you will not be able to make any changes to the final document.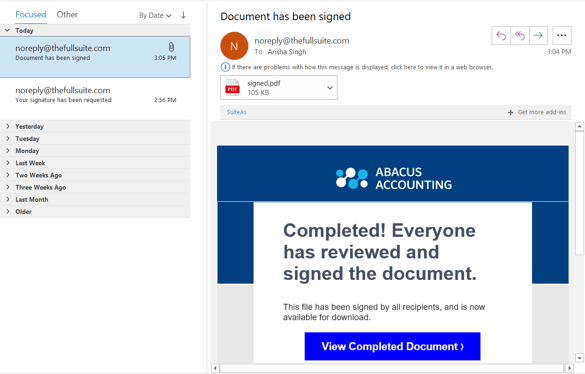 Questions or feedback? If you have any issues, concerns, or questions, the first person to contact is the sender of the document. However, please don't hesitate to contact our support team.