This article will take you through the steps to allow a Gmail Mailbox that you have connected in the Desktop Outlook app to work with the save on send functionality from our SuiteFiles for Outlook add-on.
With your Gmail Account already connected in the Desktop version of Outlook and ensuring the Gmail mailbox has been set as the default mailbox as in these instructions - Setting mailbox as default.
Create a new folder under your Gmail mailbox at the top level and name this Sent Mail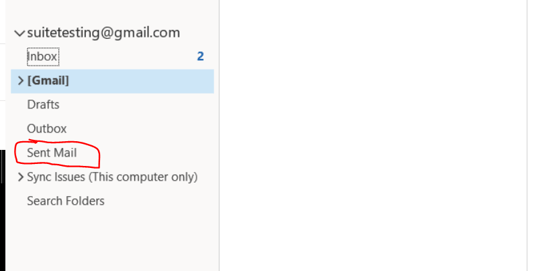 2. Go to File (at the top left of Outlook), then Account Settings > Account Settings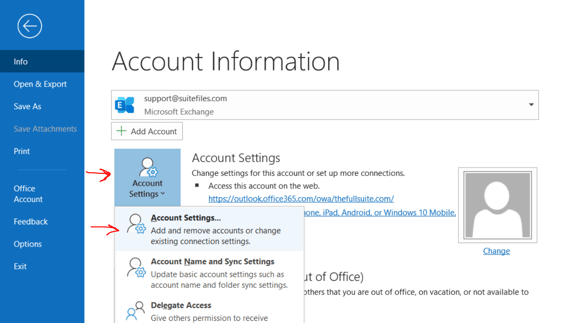 3. Select the gmail account you're using from this window and click on the Change button above it, then More Settings in the new window that opens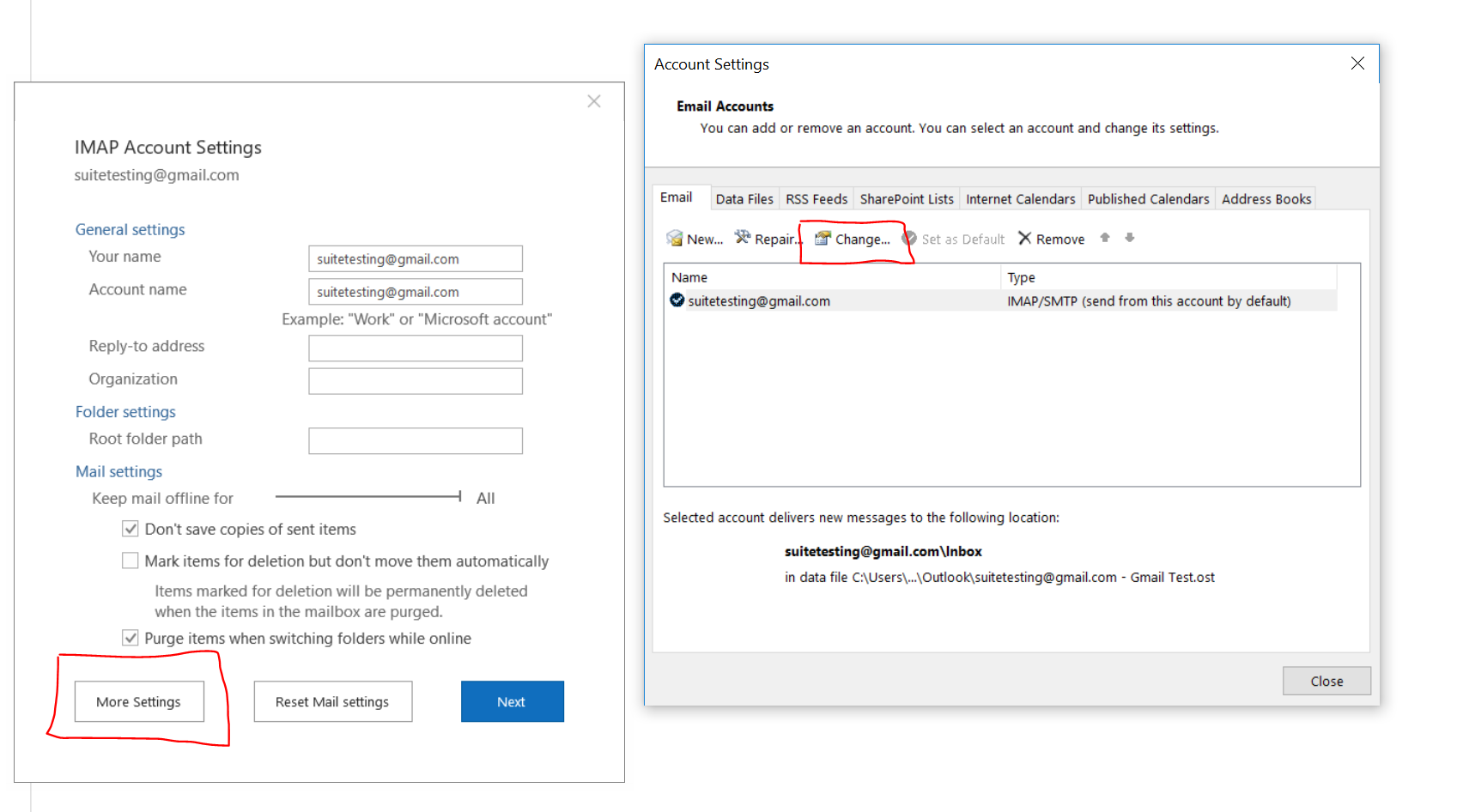 4. Once you've accessed the More Settings option, enable the top radio button for Save sent items.. and then select the Sent Mail folder you previously created and then click OK.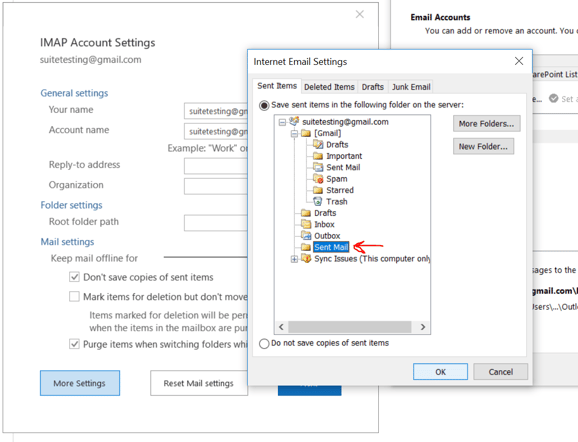 5. Restart Outlook and now when you save and send emails from your Gmail mailbox, the SuiteFiles for Outlook add-in will be able to save those emails being sent.