It's important that your computer and browser are set up correctly for the best and smoothest performance. This article outlines our recommendations.
System Requirements - Windows
Please note: We no longer support Windows 7 and 8 due to Microsoft changing their system requirements (learn more).
While you may still be able to use SuiteFiles, we would suggest moving to a supported Windows application to get the most out of your subscription.
Windows 10 or above
The latest version of the Chrome browser
Office 2016 or Office 365 (32-bit) (learn more)
Microsoft's latest OS build (learn more)

To check the above requirements for your device, you can click this link which will take you to your PC settings (please note: you may get a window confirming this action - select 'Open Settings' to continue).
You can also find these details on your device by going to Settings > About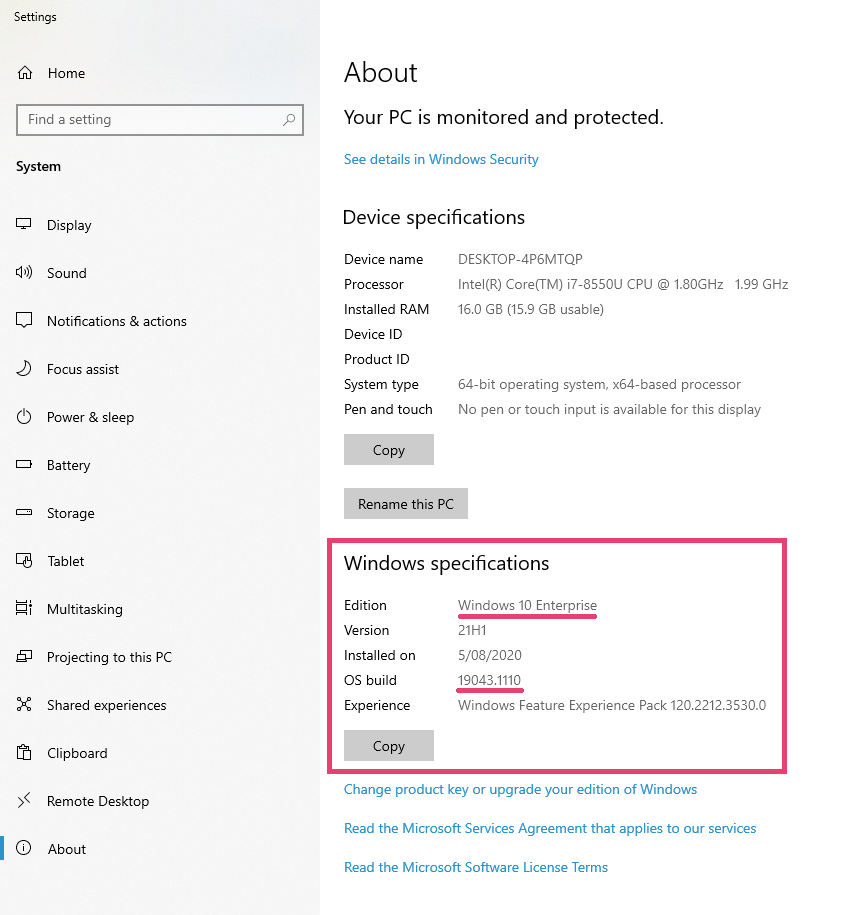 System Requirements - Mac
The latest version of macOS
The latest version of Safari
Office 2016 or Office 365 (32-bit)
Once you've met the technical requirements and have logged into SuiteFiles successfully, we recommend that you also:
Security in SuiteFiles
NEW: Check out how to Boost your security in SuiteFiles.
To learn more about measures you can take to protect your data, click here.