Our Web App and SuiteFiles Drive apps have a lot of similarities and differences. This article will help you decide which app will work best for your team and practice.
This guide will go through:
Did you know?
We recently released a SuiteFiles x OneDrive integration. We're recommending that customers review the OneDrive integration in place of SuiteFiles Drive.
To learn more about getting started with our OneDrive for Desktop integration, check out the setup article here.
What is the Web App?
The SuiteFiles Web App is the version of SuiteFiles you access online through the Chrome Browser. This is the main application that we recommend using as this will give you access to a range of functionalities such as search, tasks, PDF editing, and real-time collaboration.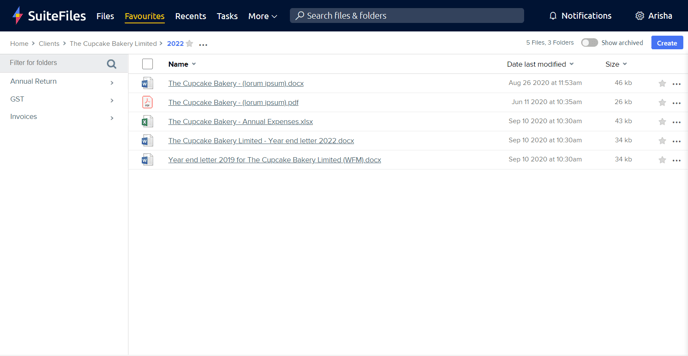 What is SuiteFiles Drive?
SuiteFiles Drive (or SuiteDrive) is a companion app to the SuiteFiles Web App. It allows you to work with your files through the Windows File Explorer. SuiteFiles appears as a network drive in File Explorer, allowing you to open, edit and save files, all from the cloud.
Please note: SuiteDrive will not work for Macbooks and any server environments.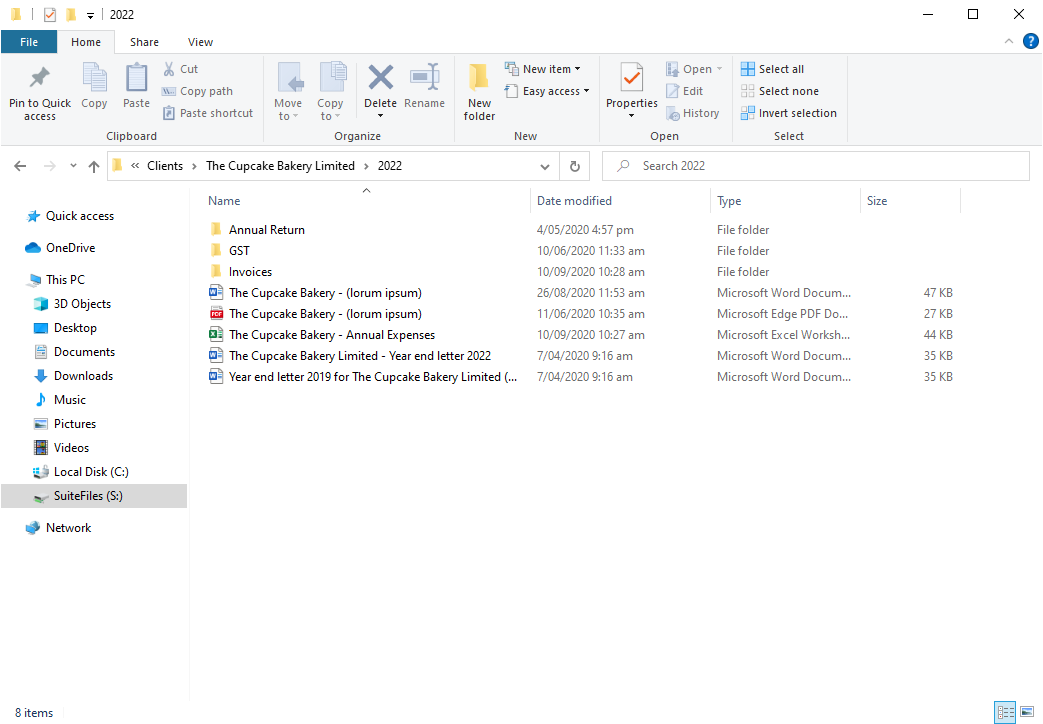 Comparison Table:
Key differences between the two apps can be seen below:
| | | |
| --- | --- | --- |
| Feature: | Web App | SuiteDrive |
| Installation required | | ✔ |
| Access and Edit Office365 files | ✔ | ✔ |
| Access and Edit Other file types (see list) | | ✔ |
| SuiteFiles PDF Editor | ✔ | |
| Auto-Save on Office365 files | ✔ | |
| Real-time collaboration | ✔ | |
| File version recovery | ✔ | |
| SuiteFiles search & navigation | ✔ | |
| Creating tasks for colleagues | ✔ | |
| Creating and using templates | ✔ | |
| Creating Security groups and folder permissions | ✔ | |
| Restrict Delete Permissions for Standard Users | ✔ | |
| Access to SuiteFiles Document Signing (Super Suite) | ✔ | |
| Access to SuiteFiles Connect/Client Portal (Super Suite) | ✔ | |
| File path limit (including folder and filename) | unlimited | 260 characters |
Our recommendation:
In most cases, we will always suggest using the Web App for accessing and editing files. Not only do you get access to additional features, but it is much easier to access your files at any time and place.
It's also important to note that SuiteDrive is a supplementary tool to access files that cannot be edited on the Web App. It should not be a replacement for using the Web App. It also requires you to clear your drive cache every 1-5 days which you can learn more about here.
Questions or feedback?
You can learn more about our technical requirements for each app below:
You can also contact us directly at support@suitefiles.com if you have further questions about which app will work best for your team.